by MODNEWS
İBB President Ekrem İmamoğlu introduced the "suspended invoice" application to his nurses who had a hard time in the pandemic process. Application details www.ibb.gov.t is Stating that it can be reached through, İmamoğlu said, "In Ramadan, we invite our charitable citizens who want to pay the water or natural gas bill of the families who are proven to be in need. Let's take care of our citizens, who are concerned about the future, because they cannot pay the water or gas bill. Let's not leave anyone behind in these difficult days. "
Istanbul Metropolitan Municipality (IMM) added a new one to the social assistance projects that it increased during the pandemic process. İBB President Ekrem İmamoğlu introduced the "pending invoice" application developed to support the citizens who had to stay at home or lose their jobs due to the global epidemic. Emphasizing that the global epidemic brings along serious health problems along with health problems, İmamoğlu said, "In Istanbul, millions of people who earn their lives with daily income cannot work for almost 2 months. They cannot bring bread to their home. Life is getting harder day by day. This table shows us that we need to strengthen solidarity even more. As İBB, we continue to provide food aid, shopping card assistance and cash support to tens of thousands of families every day. "
"WE TAKE A NEW STEP MORE"
Emphasizing that life is not limited to these, İmamoğlu said, "Citizens also have invoices that cannot be paid due to loss of income. Due to the pandemic process, water bill payments were postponed in Istanbul for 3 months. However, after 3 months, these invoices will be paid together with the existing invoices. In other words, as an accumulated debt, it will force those in need. Unfortunately, it was not possible to postpone invoice legally in natural gas. As IMM, we are taking another step to increase solidarity with the families in need during these difficult days. In this process, many of our citizens contact us with a sense of solidarity and share their desire to support our economically difficult citizens. They are asking, 'What can I do?'
Saying, "Now, we bring together the beneficiaries who have difficulties in paying their monthly bills and our charitable citizens who want to meet these needs on their behalf," Imamoglu introduced the "suspended invoice" application that they have just launched with the following words: will login to the website. He will click on the 'hanging invoice' application that will come across; He will write the information of the water and natural gas bills of the İBB companies, İSKİ and İGDAŞ, here. Our citizens who want to do charity by paying bills will also be able to choose to pay invoices in different price ranges for water and different price ranges for gas. You can see all the details about the campaign in our suspended billing application by entering ibb.gov.tr. In Mubarak Ramadan, we invite our charitable citizens, who want to pay the water or natural gas bill of proven families, to a strong support to our campaign. Let's take care of our citizens, who are concerned about the future, because they cannot pay the water or gas bill. Let's not leave anyone behind in these difficult days. "
İstanbul Municipality's 'bill solidarity' app receives 9,000 requests in 24 hours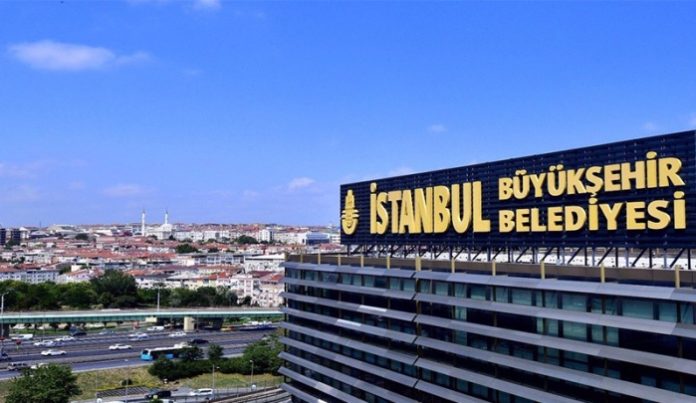 A new app launched by the İstanbul Municipality whereby donors can help those in need pay their water and natural gas bills has received 8,691 requests for bill payment over a span of 24 hours, reported on Tuesday.
The app is powered by the municipality's website and allows people to submit their bills so that donors can cover them.
Mayor Ekrem İmamoğlu tweeted on Tuesday that the bills submitted thus far amount to TL 1,990,000 ($281,000) and that donors can start paying them on Wednesday.
Municipal donation campaigns to ease the economic impacts of the COVID-19 pandemic have recently caused a rift between the central government and municipalities, particularly those held by the opposition such as İstanbul and Ankara.
President Recep Tayyip Erdoğan launched a nationwide solidarity campaign while his interior ministry prevented municipalities from collecting such donations. The state-owned Vakıfbank blocked the İstanbul Municipality's accounts.
Since the controversy, opposition-led municipalities have been developing alternative methods for action during the outbreak.
HOW TO USE ASKIDA INVOICE APPLICATION?
Families determined to be in need by IMM will access the IMM website. He will click on the 'Pending Invoice' application that will come across; He will write the information of the water and natural gas bills of the İBB companies, İSKİ and İGDAŞ, here.
Those who want to do charity by paying an invoice will also be able to choose to pay invoices in different price ranges for water and different price ranges for gas. All details related to the campaign can be accessed from the Invoice on Hook application by entering from ibb.gov.tr.